Fall 2022 Certified Home Care Connection: Region 7 (Orlando)
Fall 2022 Certified Home Care Connection: Region 7 (Orlando)
Friday, November 18, 2022 (9:00 AM - 11:30 AM) (EST)
Description
The Fall 2022 series of HCAF's Home Care Connection event features a special presentation by Healthcare Provider Solutions CEO Melinda Gaboury, who will tackle all aspects of the 2023 Medicare Home Health Prospective Payment System Final Rule, including the planned nationwide expansion of the Home Health Value-Based Payment (HHVBP) program, changes to the Patient-Driven Groupings Model (PDGM), and tweaks to the Conditions of Participation (CoPs). She will also assess the continued rollout of the Medicare Review Choice Demonstration (RCD).
Additionally, HCAF Executive Director Bobby Lolley and Director of Government Affairs and Communications Kyle Simon will review what's happening in Congress as it relates to home health, preview what providers can expect during the 2023 Florida Legislative Session, and discuss industry trends.
Join your state home care association for this information-packed continuing education and professional development program to network with members of your home care provider community to learn, network, and prepare for what's happening now and what's on the horizon in Florida for Medicare home health providers.
Certified Series: Help Us Help You & Everybody Wins!
Continuing Education
Participants receive 2.0 continuing education units for nursing, occupational therapy, and speech-language pathology.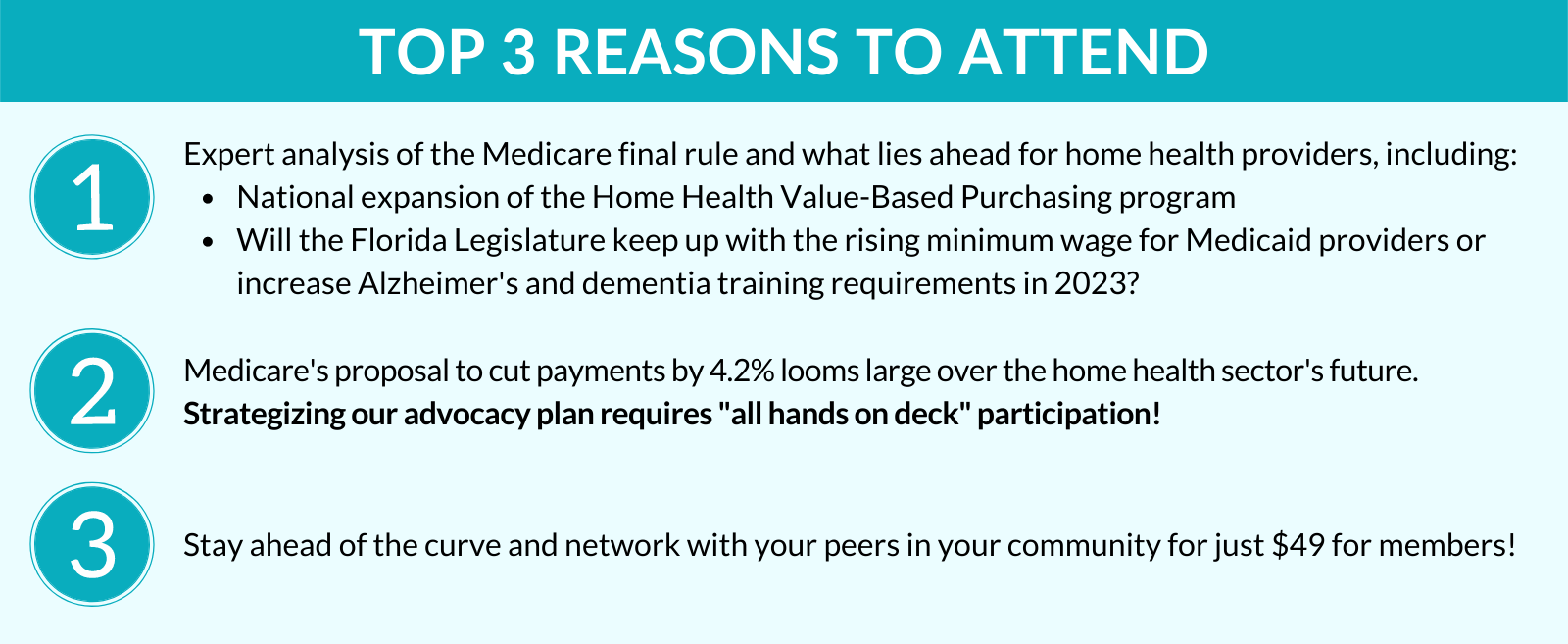 Meet the Speakers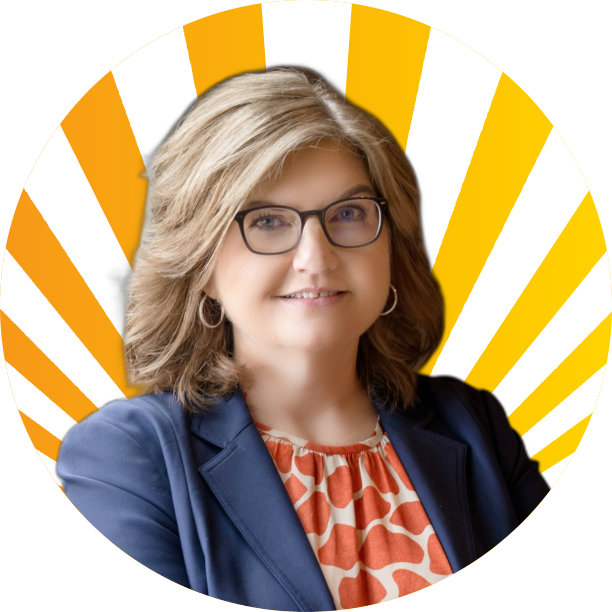 Melinda A. Gaboury, COS-C, is co-founder and Chief Executive Officer of Healthcare Provider Solutions, Inc. (HPS). Melinda Gaboury and Mark Cannon founded the company in April 2001 to provide financial, reimbursement, billing, operational and clinical consulting to the home care and hospice industries.
With more than 29 years in home care, Melinda has over 20 years of executive speaking and educating experience, including extensive day-to-day interaction with home care and hospice professionals. She routinely conducts Home Care and Hospice Reimbursement Workshops and speaks at state association meetings throughout the country. Melinda has profound experience in Medicare PPS training, billing, collections, case-mix calculations, chart reviews, and due diligence. UPIC, RA, ADR & TPE appeals with all Medicare MACs have become the forefront of Melinda's current impact on the industry. She is currently serving on the NAHC/HHFMA Advisory Board as ex-officio and is Treasurer on the Home Care Association of Florida Board of Directors. Melinda is also the author of the Home Health Guide to OASIS-D1: A Reference for Field Staff.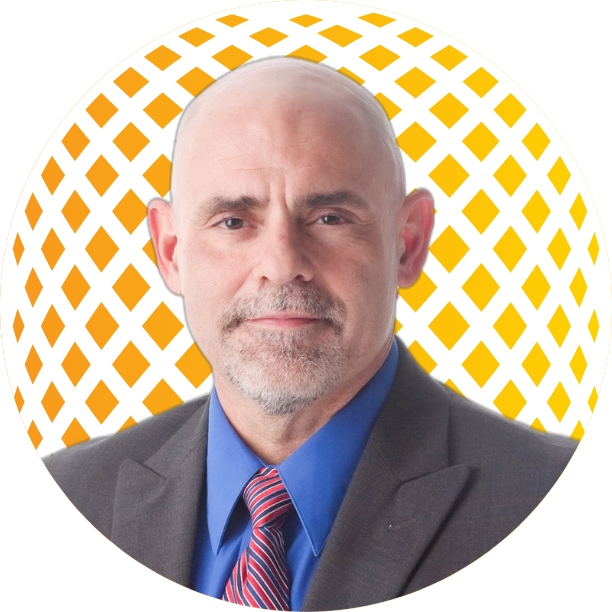 Bobby Lolley, RN, is HCAF's Executive Director. He has worked in the home care industry for more than 20 years. His home care experience ranges from being a per diem staff nurse providing care to patients in a small rural community, to a regional director for a large national chain. He often says he has done just about every job there is in the home care sector, but still remembers his first home visit: "I was standing there in this little old lady's house and a feeling came over me that I had finally come home — I knew then and there this would be where I would spend the remainder of my professional life." His faith and passion for home care have never wavered since.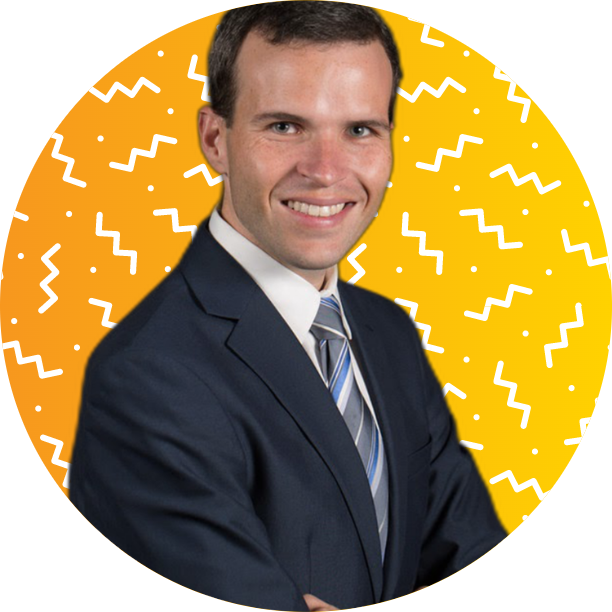 Kyle Simon is HCAF's Director of Government Affairs and Communications. His background includes more than a decade of health policy, advocacy, and political experience. He has worked with federal and state policymakers on Medicare, Medicaid, prescription drugs, and regulatory issues, served members of Congress, managed a statewide political organization representing the President of the United States, and held leadership roles in multiple political campaigns. Additionally, he has been an Adjunct Professor at Valencia College since 2012. Kyle holds a Master of Science degree in Applied American Politics and Policy and a Bachelor of Science degree in Political Science from Florida State University.
Thank You to Our Sponsors!
HCAF offers a multitude of ways for home care industry vendors to promote their products and services throughout this series across the state, including in-person and virtual sponsorship options. Please explore the many benefits of becoming a series sponsor of this high-profile tour! Contact us for more information.
Pricing
Attendee Registration Details
Help Us Help You & Everybody Wins!
HCAF needs YOUR help as members in getting non-members to attend so they can learn just how valuable these in-person events can be! For each non-member you bring, you both attend for FREE! If you can sign up both you and a non-member friend and take advantage of this offer, please use this link to let us know you are planning to attend rather than the registration button above. Please note however, that if you or the non-member guest does not show up at the meeting, we will need to bill for the no-show and collect the regular registration fee from the attendee at sign-in.
Register online or call (850) 222-8967 to register by phone. HCAF members receive a discount on registration! Please log in to your profile before registering to receive the discount.
Registration fees for this program are as follows:
• HCAF Members: $49
• Prospective Members: $98
Registration rates will increase by $10 one week prior to the event.
By registering for this program you are agreeing to our payments, cancellation, and substitution policies.
Nova Southeastern University's Orlando Campus
4850 Millenia Blvd



Orlando

,

FL

32839

United States



Friday, November 18, 2022 (9:00 AM - 11:30 AM) (EST)
Registration: 8:30-9:00 AM ET
Categories
Certified Home Care Connection