Florida's Largest Newspaper Shines the Light on Home Care Workforce Shortage
Florida's Largest Newspaper Shines the Light on Home Care Workforce Shortage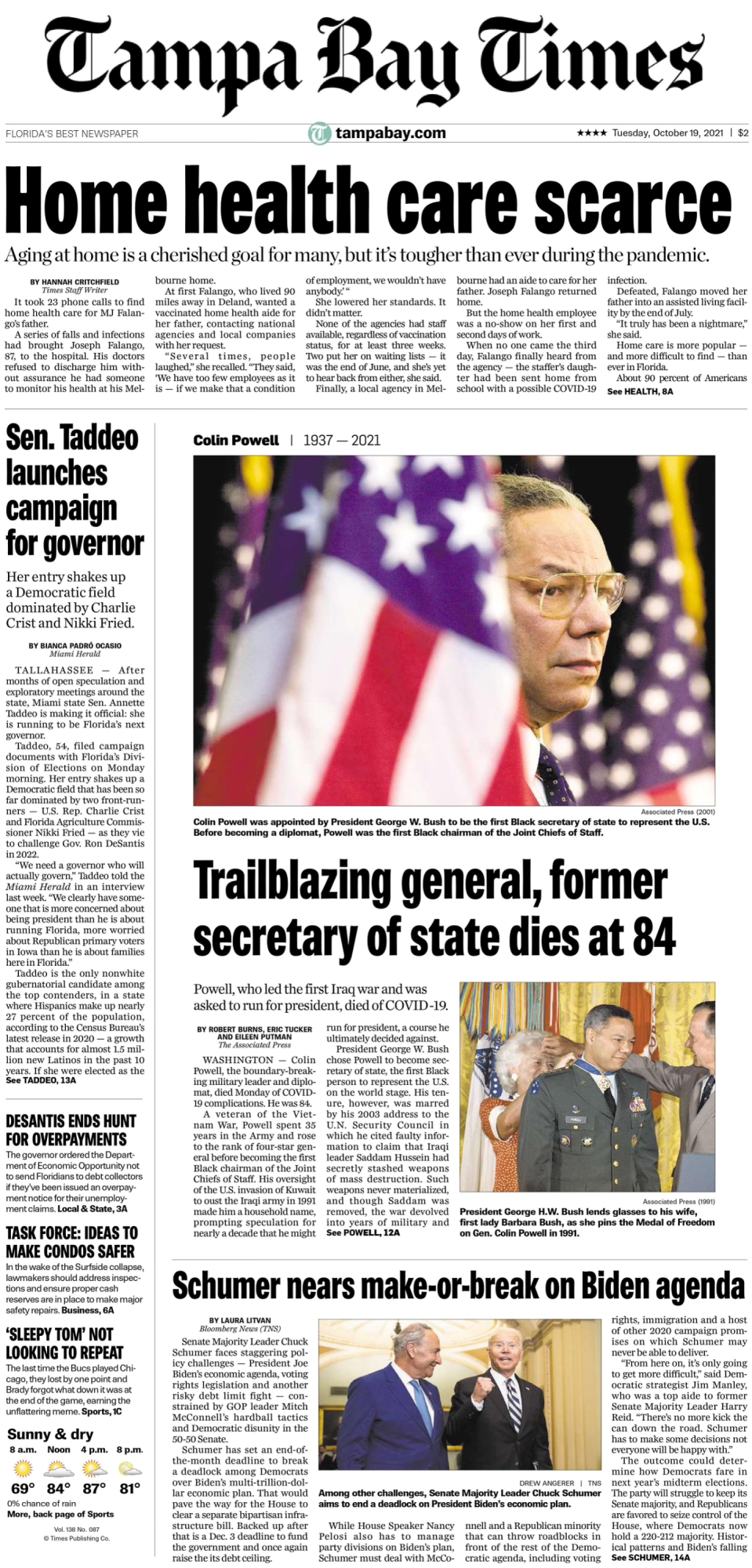 The Tampa Bay Times, Florida's most-read newspaper, published a front-page story on October 18, 2021, about the state's home care workforce shortage crisis.
HCAF is pressing lawmakers to develop long-term solutions to the crisis during the 2022 Florida Legislature Session by increasing Medicaid reimbursement rates and investing in the direct care workforce. Click here to learn more about our policy priorities and how you can get involved to make your voice heard.
The full article, which features insights from HCAF Treasurer Denise Bellville of Etairos Health at Home, is available online here.