HCAF Represents the Florida Home Care Provider Community at 2023 State of Reform Conference
HCAF Represents the Florida Home Care Provider Community at 2023 State of Reform Conference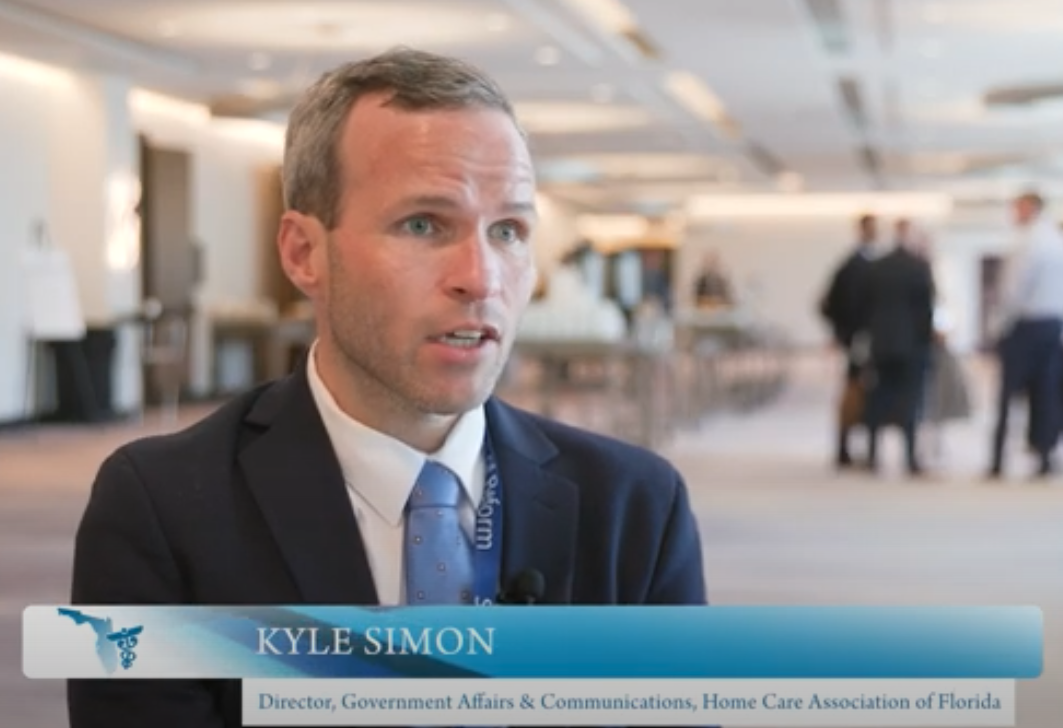 The 2023 Florida State of Reform Health Policy Conference, held in Tampa on May 18, saw active participation from the Home Care Association of Florida (HCAF) for the second consecutive year. This conference serves as a platform to bridge the gap between health policy and political reality, facilitating discussions on Florida's most critical health care issues.
Kyle Simon, the Director of Government Affairs and Communications at HCAF, played a significant role in the conference as part of the 24-member convening panel. This panel consisted of representatives from various sectors including government, trade associations, health systems, insurance companies, and health care providers and vendors. In a panel discussion at the conference, Simon shared his insights on the recent state legislative session and federal policy matters affecting the home care industry in Florida.
In the keynote address that opened the conference, Antrell Tyson, the U.S. Department of Health and Human Services (HHS) Region 4 Director, highlighted the Biden administration's health care priorities, including expanding access to care, reducing costs, enhancing maternal health, and improving mental and behavioral health services.
Director Tyson also commended trade associations such as HCAF for effectively advocating for their members' interests. He acknowledged that many health care providers are primarily focused on keeping their patients healthy and may not have the time or expertise to engage in policy matters. He encouraged them to join associations representing their interests, facilitating communication and engagement with policymakers. In doing so, agencies like HHS can receive efficient and impactful feedback from millions of individuals. Click here to watch Director Tyson's speech.
The conference featured various panel sessions, including discussions involving three state legislators and executives from Medicaid managed care plans. The event concluded with a closing keynote address by Simone Marstiller, the former Secretary of the Agency for Health Care Administration (AHCA). Click here to watch Secretary Marstiller's speech.
You can view a video recap of the conference here and below.