HCAF Weighs in on Vaccinations for Homebound Floridians in South Florida News Story
HCAF Weighs in on Vaccinations for Homebound Floridians in South Florida News Story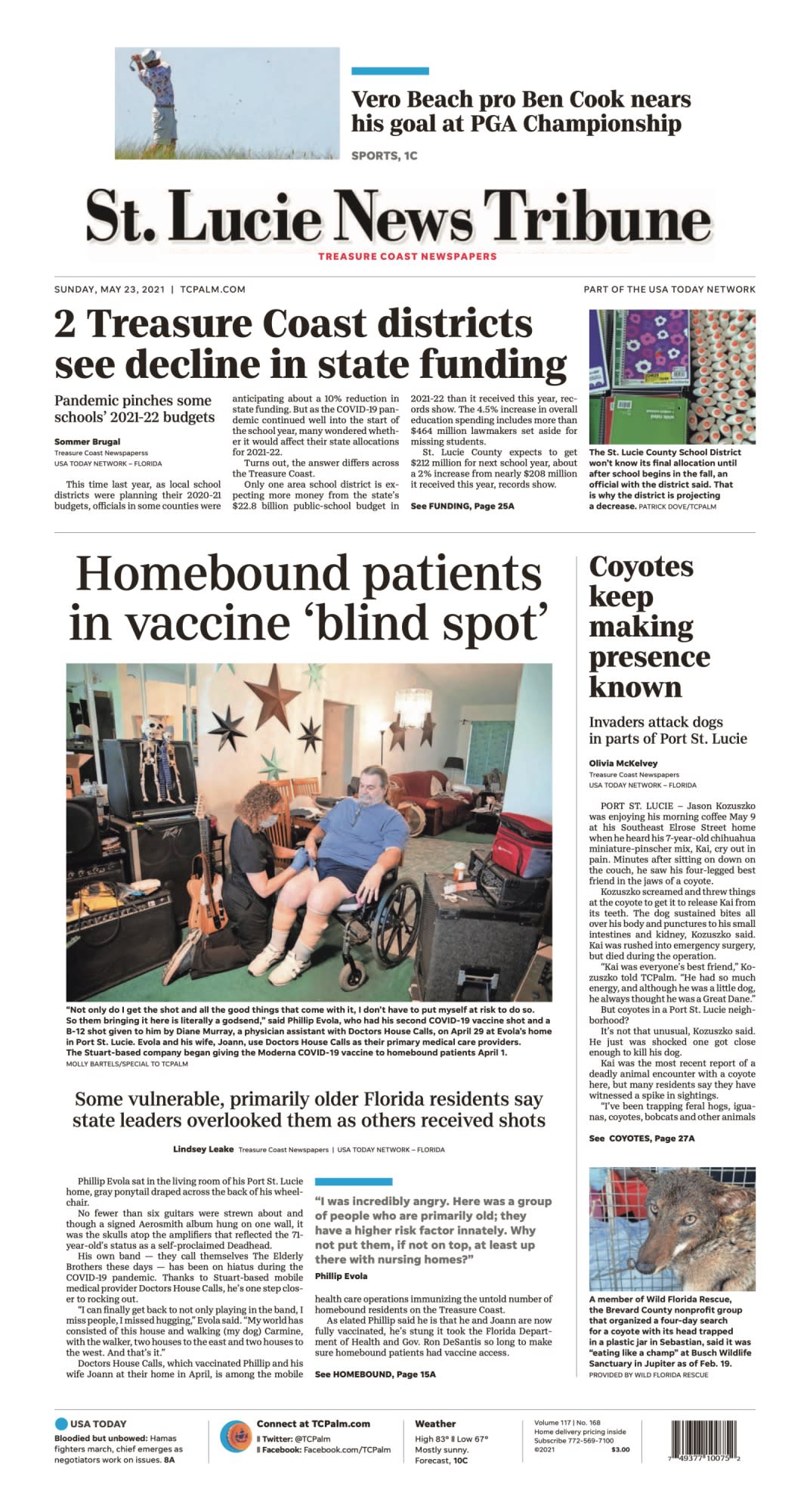 The St. Lucie News Tribune recently interviewed HCAF Director of Government Affairs and Communications Kyle Simon about the state's ongoing efforts to vaccinate homebound Floridians.
The May 23 cover story under the headline "Homebound seniors in vaccine 'blind spot'" reported that approximately 24,000 homebound Floridians had been vaccinated as of May 14, according to state emergency management officials. That statistic pales in comparison to the more than 300,000 Medicare beneficiaries in Florida who receive home health care services and are certified as homebound by a physician or non-physician practitioner.
"There's a lot of ground that they still have to make up," Simon said. "Homebound patients have been in a blind spot."
Click here to read the full story online (subscription required) or download the story below.