NOAA Predicts Another Active Atlantic Hurricane Season
NOAA Predicts Another Active Atlantic Hurricane Season
The Atlantic hurricane season began on June 1, 2021. The National Oceanic and Atmospheric Administration (NOAA) predicts a 60% chance of 13 to 20 named storms (winds of 39 mph or higher), with six to 10 reaching hurricane strength (winds of 74 mph or higher) and three to five considered major hurricanes (winds of 111 mph or higher). The Atlantic hurricane season extends from June 1 through November 30.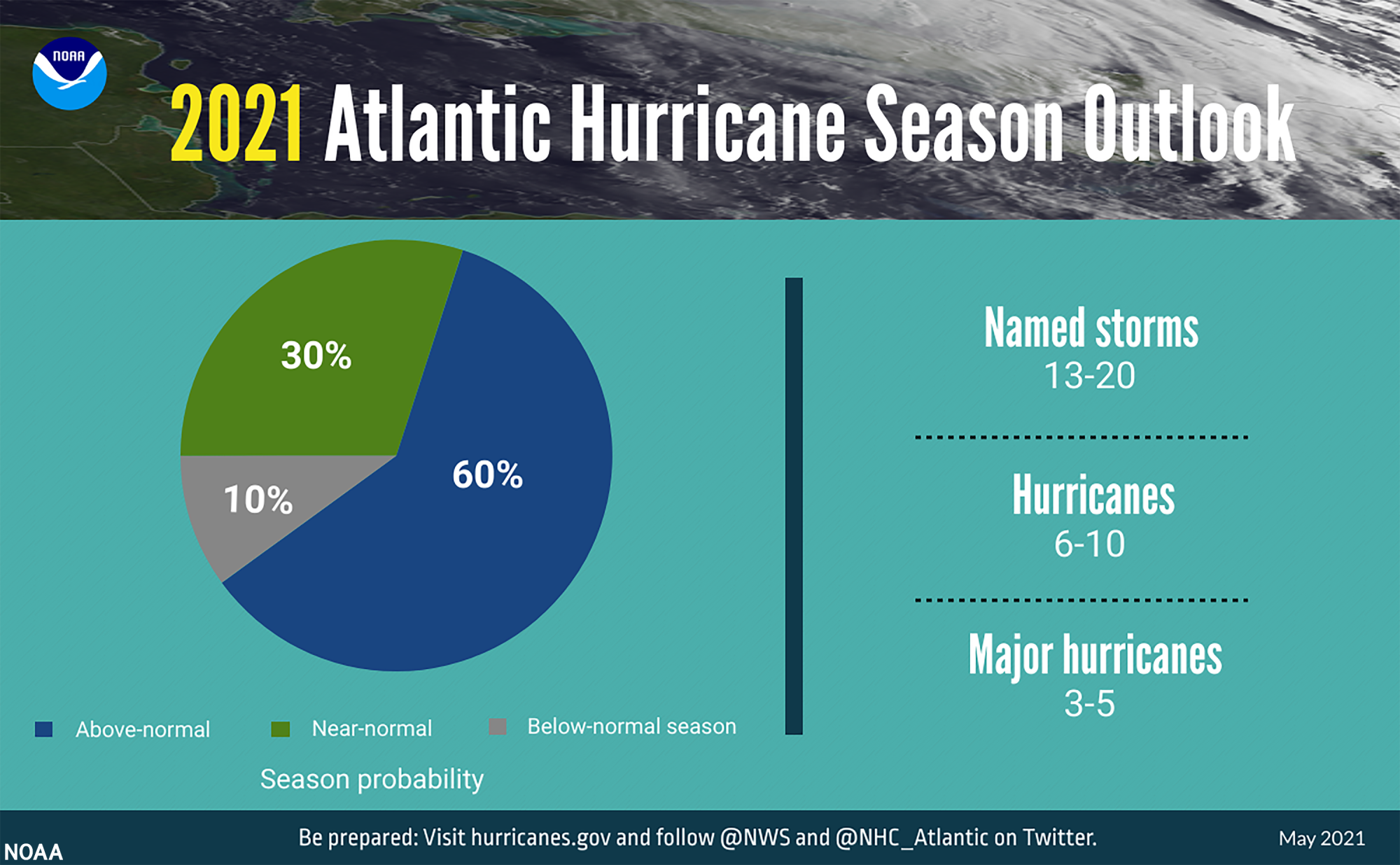 "Now is the time for communities along the coastline as well as inland to get prepared for the dangers that hurricanes can bring," said Secretary of Commerce Gina Raimondo. "The experts at NOAA are poised to deliver life-saving early warnings and forecasts to communities, which will also help minimize the economic impacts of storms."
Last month, NOAA updated the statistics used to determine when hurricane seasons are above-, near-, or below-average relative to the latest climate record. Based on this update an average hurricane season produces 14 named storms, of which seven become hurricanes, including three major hurricanes. Watch this video summary of the outlook.
Click here to view the full NOAA announcement. Stay tuned to HCAF's emergency preparedness webpage for further updates.